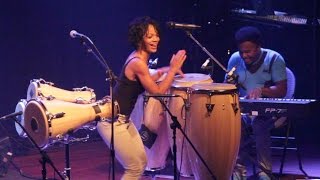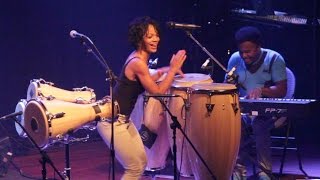 Brenda Navarrete - Oct 12
Working with an array of renowned artists, Brenda Navarrete has made her mark as an accomplished singer, percussionist, composer and...
French and Spanish Field Trips
Kids are back to school and so is Lula! Our educational outings for students of French, Spanish, Music and Dance have resumed. Offered...
Women in Percussion Festival
Women in Percussion Festival Oct 11 to 15, 2017 at Lula Lounge Lula Music and Arts Centre celebrates women in world and Latin percussion...